Boathouse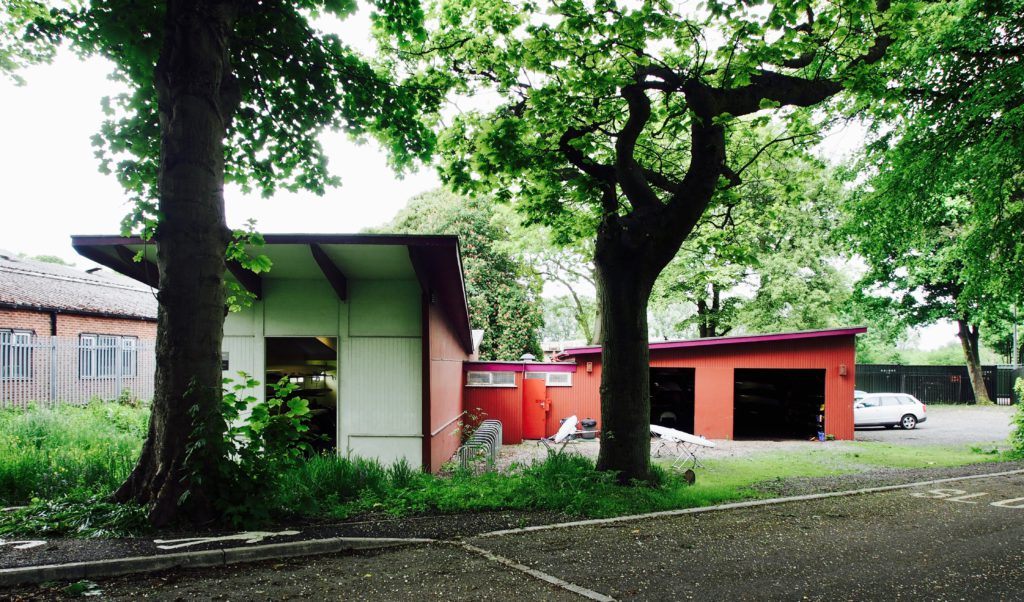 The club Boathouse is located on Bridgewater Canal in Sale, 6 miles South-West of the Main University Campus. The Boathouse can be found on Google Maps as "Manchester University Boat Club". We have a 12 km stretch of water, with no current or tidal issues and is shared with Trafford RC. The Bridgewater Canal features a 1.5 km straight which is ideal for summer sprint training. The entire length of the canal is lined with a continuous cycle path which enables efficient coaching.
The Boathouse features three boat storage bays: One is dedicated to small boats while the other two house our various 8+, 4+ and 4x. With steel shutters and strengthened doors, the boathouse is secure for students to store their boats inside. The Boathouse also offers changing rooms, WCs and showers.
Throughout the year, rowers will enjoy escaping the hectic city in Sale.
Directions to the boathouse
Boathouse address (NOT for post):
Manchester University Boat Club,
Dane Road,
Sale
M33 7BP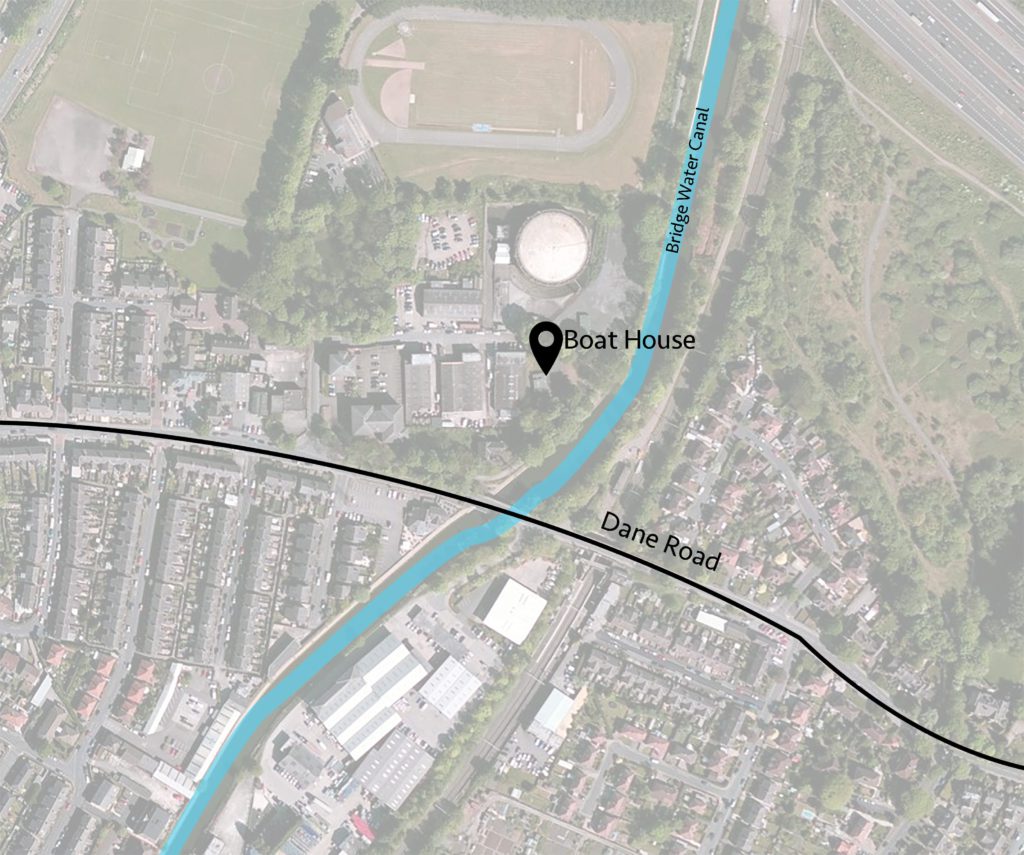 Cycling
The map below gives cycling directions between Owens Park Halls of residence and the boathouse. Cycling is by far the easiest way to get to the boathouse.
Public Transport
It is possible to travel by public transport, and there are several options, shown in the map below. The most common option is using the 41 bus towards sale, getting off at Sale, School Road/Sale Tram (Stop G). From the bus stops, there is a 10 min walk along the canal heading away from the Tram Station, past the King's Ransom pub on the other side of the canal. You will get to another bridge and just past this is the boathouse. This bus route is not included in the unirider many students have. Consider buying a day ticket as this may be the cheaper than 2 single trips.
It is also possible to get to the boathouse via the Metrolink tram system using the Bury-Altrincham or Piccadilly-Altrincham line from Piccadilly Gardens and getting off at Dane Road. It is then a minute long walk to the boat house.
Driving
Finally, it is of course possible to drive to the boathouse and several members choose to do so. Don't hesitate to ask if anyone is driving through the appropriate Facebook group. There is Parking space at the Boathouse.
---
Erg Room
The MUBC erg room is located on Fallowfield campus, next to the Armitage Sports Center.
Directions to the Erg Room
Erg room address (NOT for post):
Squash Court 4,
Armitage Sports Center,
Moseley Rd,
Manchester
M14 6HE