The University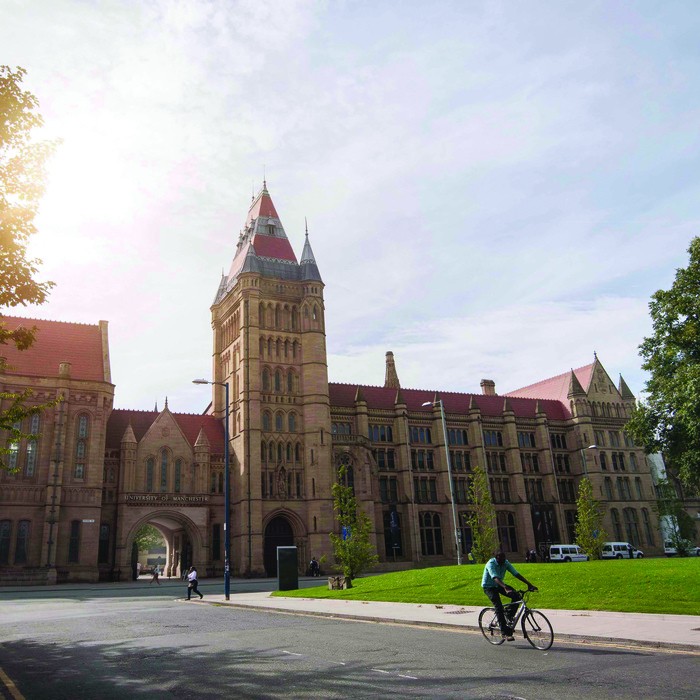 The University of Manchester is based in the north of England and is ranked 6th in the UK, 8th in Europe, and 27th Worldwide in the QS World University Rankings 2020. It brings together a multicultural community of more than 40,000 students from 177 countries to study, live and get involved in university life. The University continually invests in facilities to provide an optimum, sustainable, world-class learning environment. Widely seen as the most targeted university for graduate employers in the UK, the university provides students with opportunities and connections far beyond graduation day, as seen with a 1st place ranking in The Graduate Market 2018, 2019 and 2020.
The main campus is south of Manchester city centre on Oxford Road. The University owns and operates major cultural assets such as the Manchester Museum, Whitworth Art Gallery, John Rylands Library and Jodrell Bank Observatory – a UNESCO World Heritage Site.
Manchester was the world's first industrial city and now is a vibrant city with an amazing cultural scene. Named the #1 UK city to live in 2019 by The Economist, it offers a university experience few others can match. Manchester is always developing and has some of the UK's best transport links. London is only 2 ½ hours away by train and is easily accessible from most UK areas.
The Club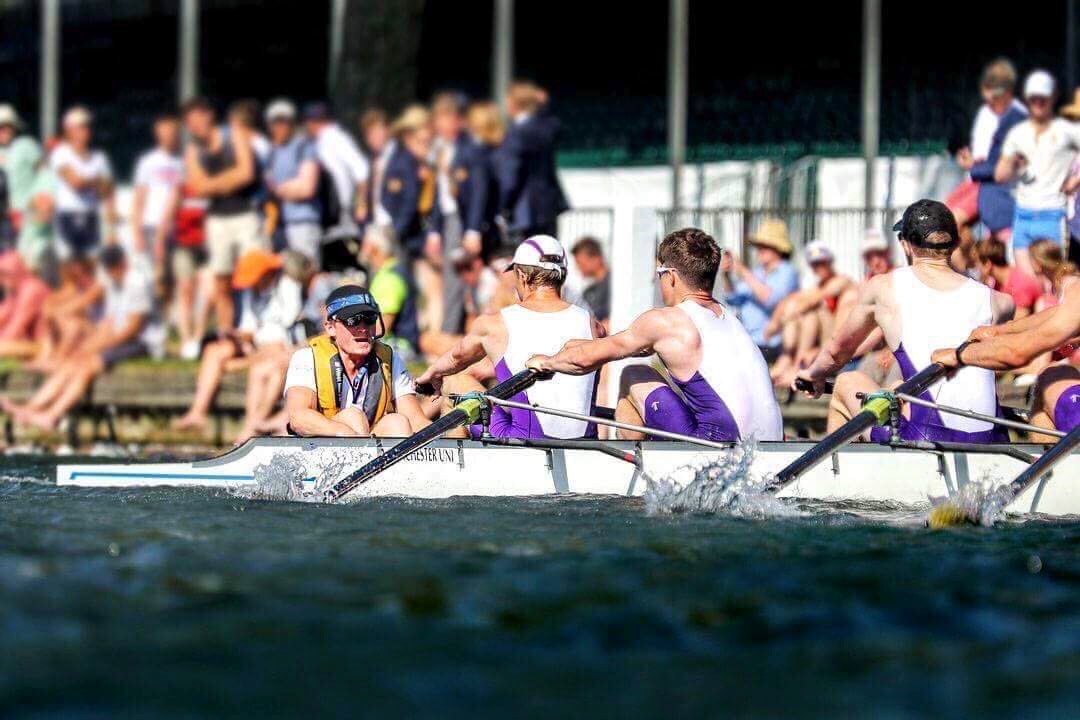 Manchester University Boat Club (MUBC) is one of the largest sport clubs in the University, with around 200 members. Founded in 1932, the Boat Club has since grown into a thriving club for both novices and seniors. Committed members will be supported in their training to compete in high level events including, Head of the River, Henley Women's Regatta, Henley Royal Regatta and many go on to represent their country at a higher level; with Hugh Gallie winning gold at the Rowing Junior Championships or Peter Zelinka winning silver at European Rowing Under-23 Championships.
The Boat House is a 20-minute cycle from the Fallowfield student campus, with an ever growing fleet of boats of all classes, enough for all four squads to train simultaneously. MUBC train on the 12km stretch of the Bridgewater Canal, a calm, undisturbed stretch of water accessible all year round.
In recent years MUBC has seen success on both a regional and national stage, with expansions taking place in the club to build on this success and see our club improve further. At MUBC we have a culture that rewards commitment and willingness to learn. We always aim to bring out the very best in our athletes and to see them succeed.
Recent Achievements
HRR21 Temple Challenge Cup qualification, reaching day 2 of the regatta after beating Hampton School.
BUCS Regatta 2021, Gold in Wbeg24+, Silver in Mbeg14+, Bronze in Mint1x, and multiple A/B final appearances from the mens' squads and novice women.
BUCS Regatta 2019, Gold in WB1x, multiple A/B finals appearances.
BUCS Indoors Regional Championships, 4 Gold Medals.
Agecroft Head 2019, 5 category wins including our top men's and women's boats.
HRR crews qualified into Temple & the Silver Goblets & Nickalls' Challenge cup in 2015 & 2016.
HWR crew qualified into women's 4- category in 2018.
Facilities
8 mile stretch of uninterrupted canal, a 20-minute cycle from campus.
Ever growing fleet of boats.
Dedicated erg room on campus available seven days a week.
Use of the Armitage gym for S&C land training.
Yearly Easter international regatta training camp.
For more information please visit our dedicated facilities page here.
Join us
For questions about joining the club please contact the Club Captain at [email protected].