Sunday 24th November saw us go back to Runcorn to race down the 750m time trial course at Novice Race Day. Hosted by Liverpool University Boat Club. As always it was a great day, which provided our novice crews with their first taste of racing, as well as the opportunity to learn essential skills such as rigging their own boats etc.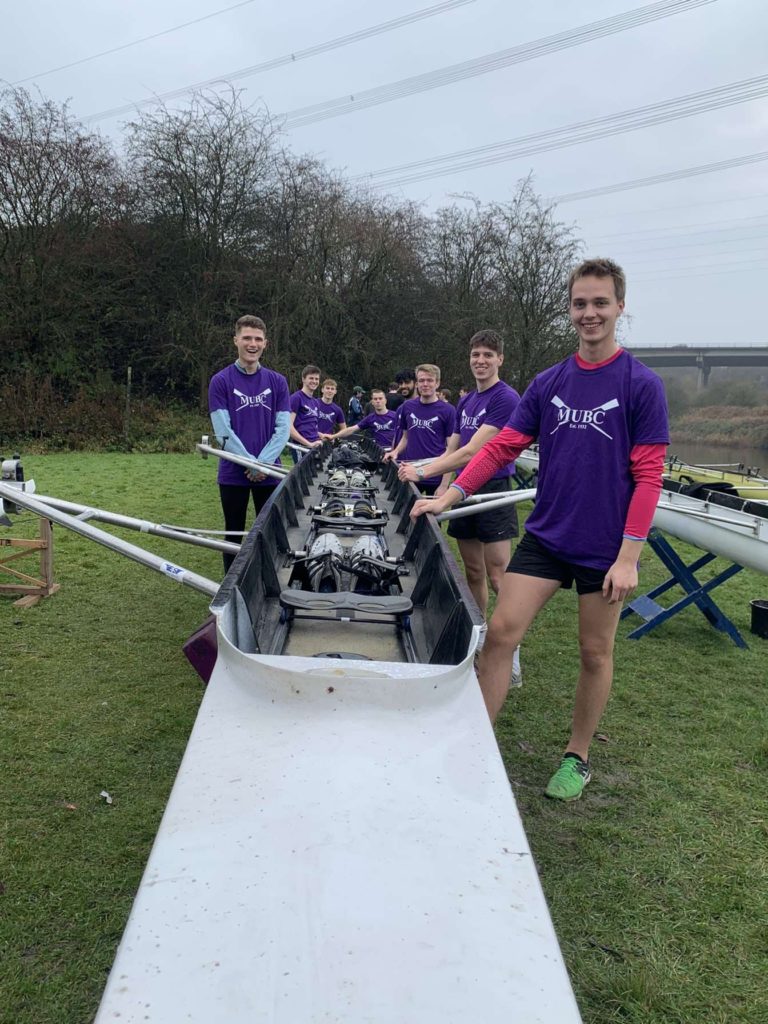 The men's squad did their captain's (Harry and Lewis) proud with their boats coming 2nd and 5th with times of 2.52 and 3.03. After only having started rowing around 8 weeks ago it was a very impressive clean row with reportedly no crabs caught.
The women's squad did equally as well coming 3rd and 5th in their category. With times off 3.11 and 3.17. Their captain's Leonie and Emma were very proud and it's testament to their dedication with regards to training the novice crews this year along with head coach John Impney.
All in all, it was a successful day and they hope to build on this coming Saturday when they will take part in their first head race at White Rose Head. Thank you to Liverpool University Rowing Club and everyone who helped organise and run the day. As always thank you to our coaches, committee and senior squad for the continues support.