Yesterday saw both senior squads race in their first race of the season at Agecroft head. It was an uncharacteristically dry day for Manchester which saw both squads have a successful day racing down the 3100m course.
The first boat to race was Felix Rummel who once again delivered a great performance placing first in the Men's 1X band 2. Next to race were Alice Beacom and Alice Thompson in the Women's 2X who placed second in band 1. Matt Layton and Freddie Barnes then won their 2X band 1.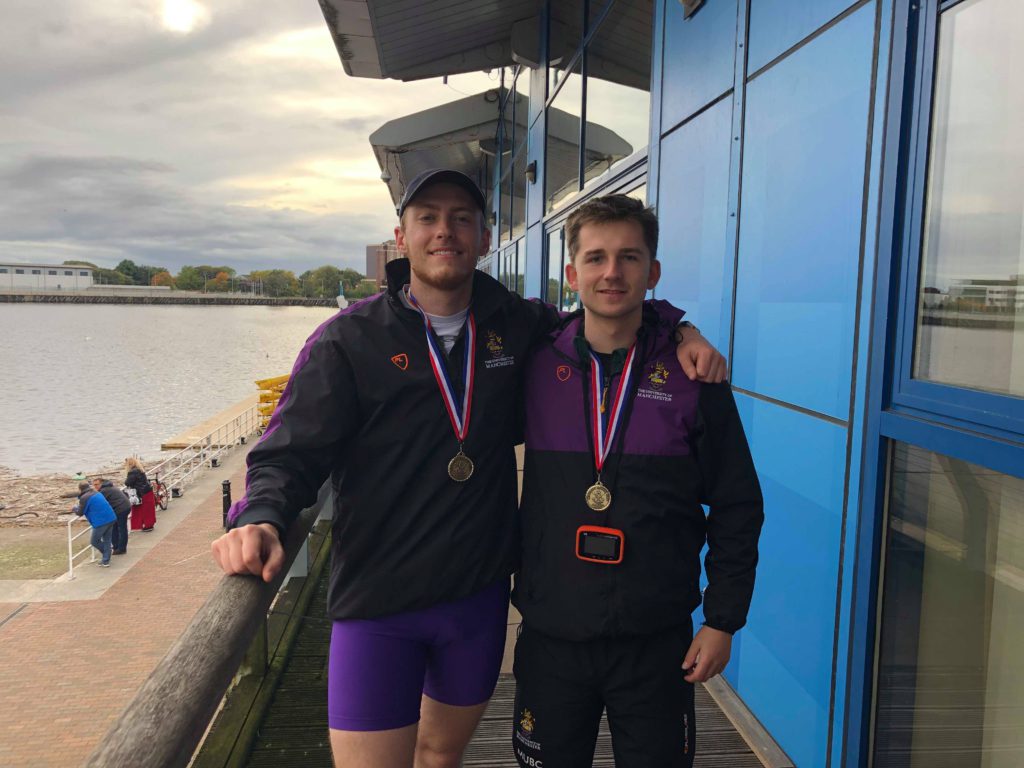 After a quick lunch break it was time for our two men's 4+ to race, they came first and fifth in band 1 and 2 respectively. Next, the women two 8+ raced. Whilst they both put in very good performances, achieving times that would have placed them first and second in band 2, they were unfortunately disqualified for passing the ending buoy on the wrong side. Whilst this is disappointing, lessons have been learnt and they are looking forward to improving on this in their upcoming races.
Finally it was time for the mens 8+ to race who won band 3 and the women two 4+, who came first and third in band 1.
Overall it was a successful day for the senior squads, we are very pleased with the results and the number of boats we had racing. Thank you very much to Agecroft rowing club and all the volunteers for putting on yet another great race, and to John Impey and Jeff Hunt for coaching and helping out throughout the day.
Full results-
Men's 1X (band 2) 1st- 11:19.4
Men's 2X (band 1) 1st- 12:45.5
Men's 8+ (band 3) 1st- 10:23.4
Men's 4+ (band 1) 1st- 11:05.7
Women's 4+ (band 1) 1st- 13:20.6
Womens 2X (band 1) 2nd- 12:48.0
Women's 4+ (band 1) 3rd- 14:29.5
Women's 1X (band 2) 4th- 17:33.7
Men's 4+ (band 2) 5th- 12:45.6
Women's 8 (band 2)- 12:10.7
Women's 8 (band 2)- 13:08.77