May Bank Holiday weekend saw 20 crews compete in the largest student regatta. Unfortunately, the weather wasn't as good as last year, with Holme Pierrepont providing the usual strong head wind. This meant that the majority of the minor finals were cancelled due to the adverse conditions.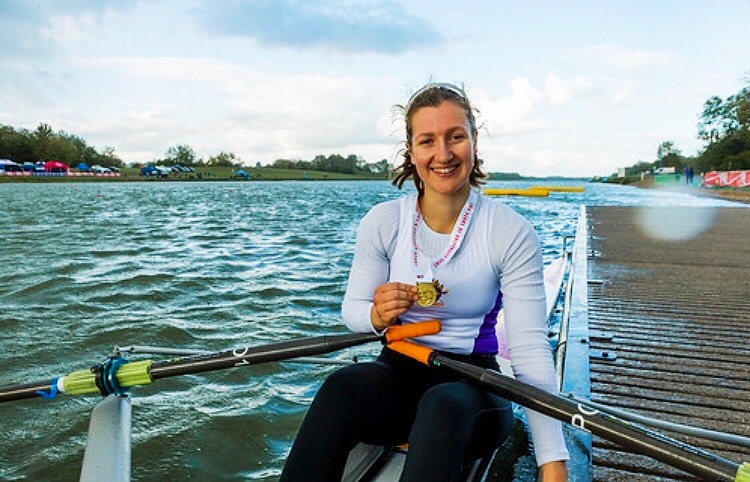 Saturday was extremely successful with Claire Boomla from GB Start bringing home Gold in the Women's Beginner Single. Saturday saw one women's boat competing in WInt4x- and the men competing in four categories including MInt8+, MB4+ and MInt1x. We had six crews entered across these four categories. Felix Rummel finished 17th out of 61 in MInt1x, a broken rigger during his C final meant he was unable to push for a higher place. After a successful first day everyone was looking forward to what the busiest day would bring.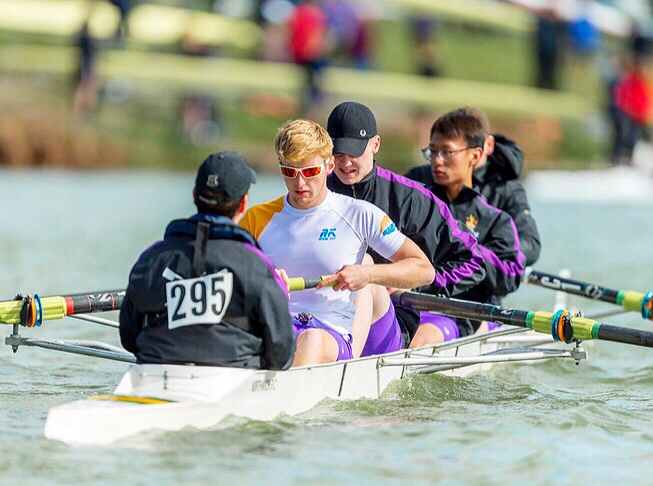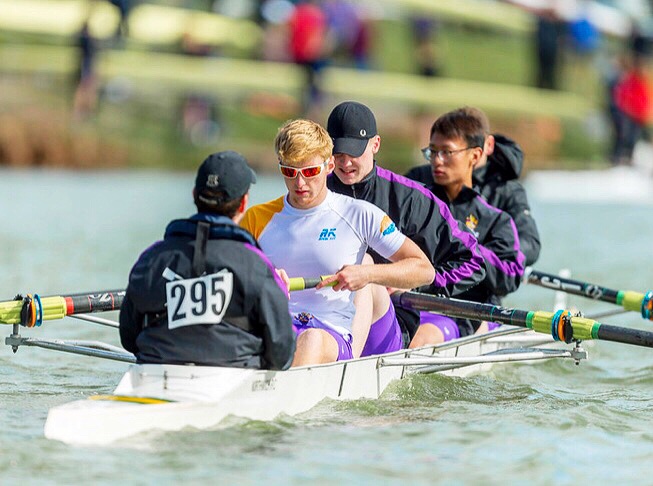 Sunday saw some great results from Eva Barrellon-Kendall in WInt1x as she came a strong 6th. The men's double of Felix Rummel and Oliver Collinson also had a good day making the B final and taking 12th. In the women's squad the Senior Women came 28th in WInt8+, not bad for a scratch crew. The Beginner Men's 8+ also had a strong race finishing 21st.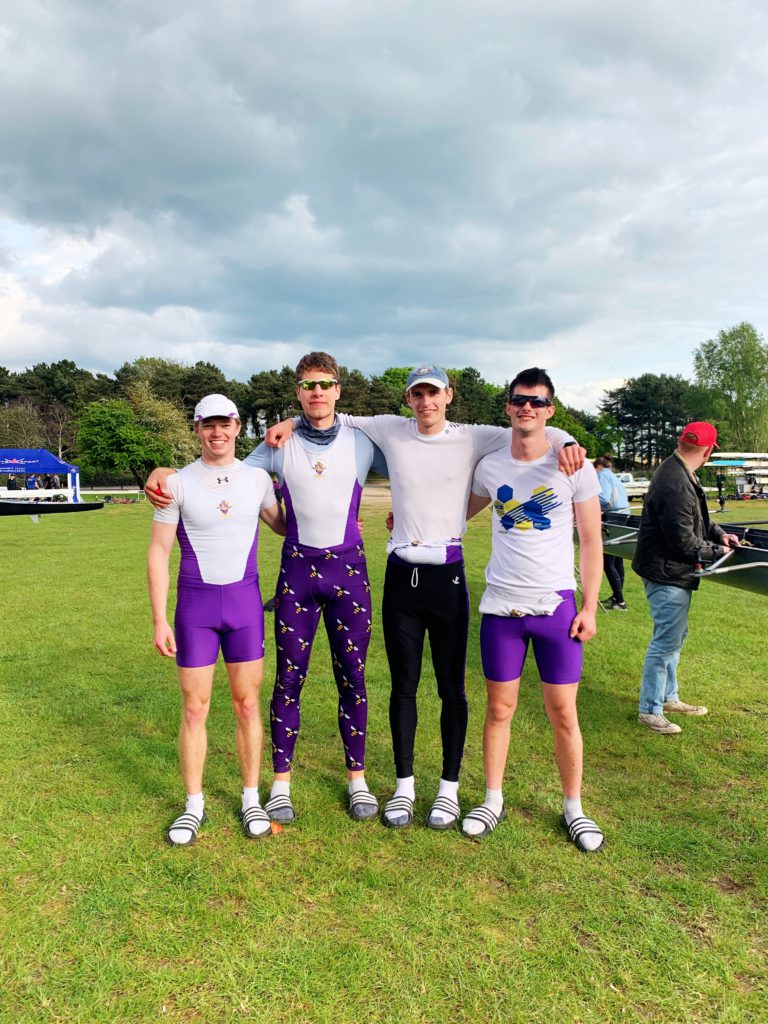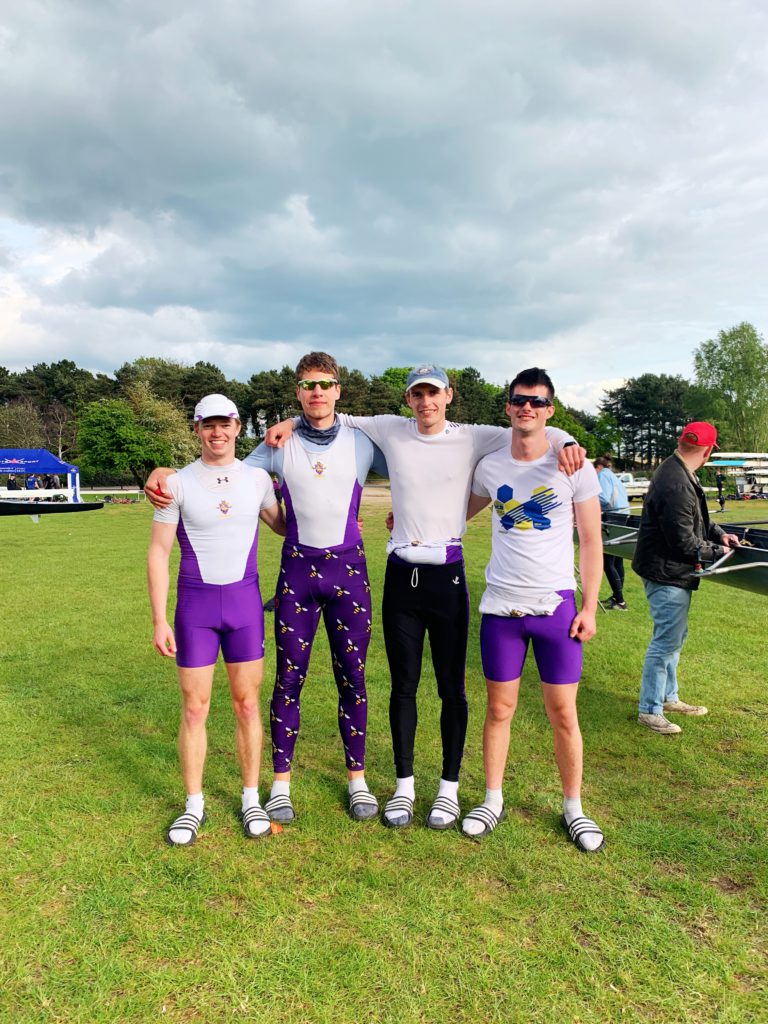 A let up in weather meant that on Monday the minor finals were able to run. We only had five crews entered for this day but it proved to be one of the more successful. The Novice Women were ready to smash their time trial in the WB8+. They put in a good time coming 23rd out of 31. The men's intermediate quad also had a successful day – improving on last years result by coming 12th. The Senior Women's Int.2x of out-going president Emelia Cole and next years Senior Women's captain Rebecca Meegnah finished 18th.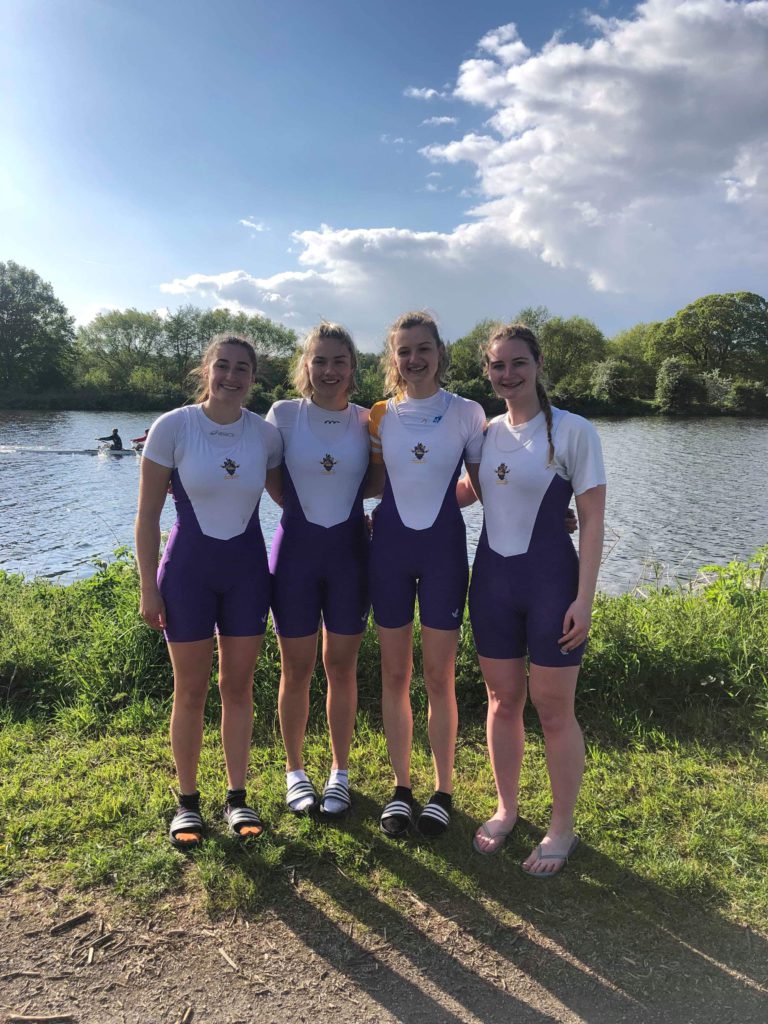 No women's contingent will be entering Henley Women's Regatta this year. The Men's squad now turn their focus towards Marlow Regatta and hope to qualify for Henley Royal Regatta in July.
The club want to say a massive thank you to Nottingham & Union Rowing Club and Calum McManus for accommodating us in their boathouse over the weekend. We also want to thank everyone involved in the organisation and running of BUCS Regatta. Everyone that competed from MUBC would also like to give a special thanks to Emelia Cole for driving the tipper, John Impey, Piero Ladhur, and Jeff Hunt for the coaching and support they have given throughout the year. Ruby Jordan for organising the whole weekend, and Felix Rummel and Alice Peachey for driving the minibuses. If it hadn't been for the hours everyone has dedicated BUCS Regatta would not have been the success it was. Full results are listed below.
FULL RESULTS
SATURDAY
WB1x – 1st
MInt1x – 17th
MInt8+ A – 37th
Mint8+ B – 44th
WInt4x –21st
MB4+ A – 20th
MB4+ B – 31st
MB4+ C – 35th
SUNDAY
WB4+ – 42nd
WInt1x – 6th
MInt2x A –12th
Mint2x B – 28th
MB8+ – 21st
MInt4+ A – 45th
Mint4+ B – 57th
WInt8+ – 28th
MONDAY
WB8+ – 23rd
MInt4x – 12th
WInt4+ A – 36th
MInt2 – 27th
WInt2x – 18th