For the penultimate regatta of this year's calendar, the MUBC Senior Men's VIII made our way south to Eton Dorney for Marlow Regatta, with the high aspiration of prequalification for Henley Royal Regatta. Having spent the previous week at St Neots Rowing Club, our crew had built up valuable experience rowing in warm weather conditions and in side-by-side racing, two factors we rarely experience in Manchester.
Eager to prove ourselves following Reading Regatta, we prepared for our time trial with apprehension, a lot was riding on our performance. 350 seconds, 1 mid-race nosebleed, and hundreds of strokes later, we crossed the finish line achieving the time of 5mins 50secs (improving 2017's time by 9 seconds) and securing Manchester's place in the B final of the University/College crews later that day. It was a solid performance with the crew giving it their all.
With the support of our HWR Women's 4-, fellow club members on the bank, personalised mascots on blades (and cox box) for luck, and the most audible coach on the bank, Miles McEwen, we took to the water once again for the B final of the Clayton Challenge Cup. We were up against Leeds University, Sheffield University, Kings College London, Liverpool University and UCL.
Placed in the outermost lane, we faced the prospect of a quieter race than we could have otherwise enjoyed, and with our long-running adversaries – Liverpool Uni BC – in the furthest lane, it was going to require updates of our competitors' positions to spur us on.
We paced the race well, without being able to call a definitive race leader for the first kilometer. We stayed hot on the heels of KCL in the neighbouring lane, despite our leisurely start off the line. Managing to find our rhythm we held mid-field for the majority of the race, ultimately closing ground and finishing 3 seconds behind 1st place (University of Leeds), beating our sister club Liverpool Uni BC by a narrow 0.3sec. Naturally, we congratulated and commiserated our adversaries in the customary fashion.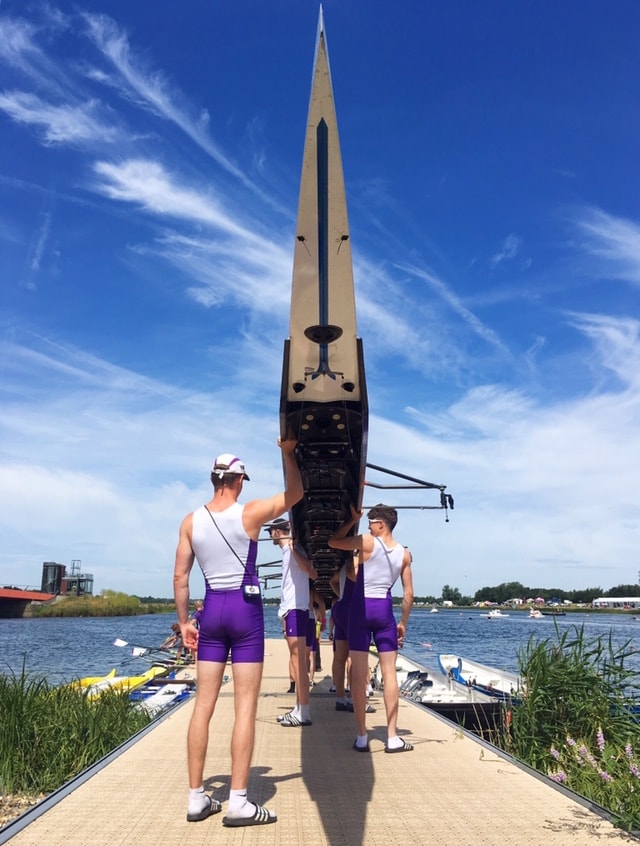 Despite missing out on pre-qualification for HRR we went into the remainder of our Henley campaign with enthusiasm after a few days of well-deserved respite and ready for the last leg of training in Henley.
Thanks to St Neots RC for accommodating our crews during the run up to Marlow, to our (often daring) drivers, to our kind hosts in Bedford and Henley, Nemesis BC for funding our campaign, and to the now almost fully disbanded Men's VIII for some great racing and memories. Good luck to those returning next year.

RESULTS
1900m Time Trial: 5:50
2000m Final: B Final – 4th place – 6:16

CLAYTON CHALLENGE CUP B FINAL
Versus: University of Leeds BC, Sheffield University RC, King's College London BC, Liverpool University BC, University College London BC

MEN'S VIII CREW
Cox: Benjamin 'Little Miss Bossy' Carter
Stroke: Bertie 'Mr Skinny' Gregory
7: Sebastian 'Mr Strong' Baylis
6: Phil 'Mr Tickle' Blenkinsop
5: Felix 'Mr Tall' Rummel
4: Francis 'Little Miss Sunshine' Helyen
3: Michael 'Little Miss Princess' Rawson
2: William 'Mr Grumpy' Bland
Bow: Darioush 'Mr Chatterbox' Jalili