Executive committee
Emily Harding
President
Emily joined the club as a novice in 2014 and quickly made her way to the top women's boat. The following year she took on the role of novice-vice captain, where she oversaw the development of new members, whilst also being a part of the 1st Women's IV+ that reached the semi-finals of HWR. In 2015, despite working full time on a placement year with the NHS, she did an excellent job as the club's secretary. Emily's commitment to MUBC is unquestionable. She has been an integral part of the club ever since joining and will continue to be a leading example to all our members for one more year.
Lizzie Davidson
Secretary
Lizzie joined MUBC in 2015 as a novice. Last year, she took on the role of the Public Relations & Fundraising Secretary, successfully increasing our presence on social media and raising record amounts for charity. This year she has set her sights on a more executive role in the committee. We're confident that she will be able to perform well in the role of secretary as she has proven to possess strong organisational and time-management skills.
Phil Blenkinsop
Treasurer
Phil joined MUBC in 2015 as a novice, and since 2016 has been serving as the club's Social Secretary – where he was responsible for rallying our members and organising various events. It seems that Phil has had his share of coordinating our thirsty athletes, as he has chosen to live the next academic year alongside bank accounts and spreadsheets.
Men's Squad
Miles McEwen
Men's Captain
Miles's rowing career began at the Bedford Modern School in 2011 where he brought back gold from Marlow Regatta and Schools Head, as well as medalled at National School's Regatta. He joined MUBC as a fresher in 2016 and quickly managed to make a name for himself thanks to his charismatic character and his passion for the sport. He can often be found chanting unsarcastically "I love rowing" during his early morning cycles to the boathouse.
Bertie Gregory
Senior Men's and Cox's Captain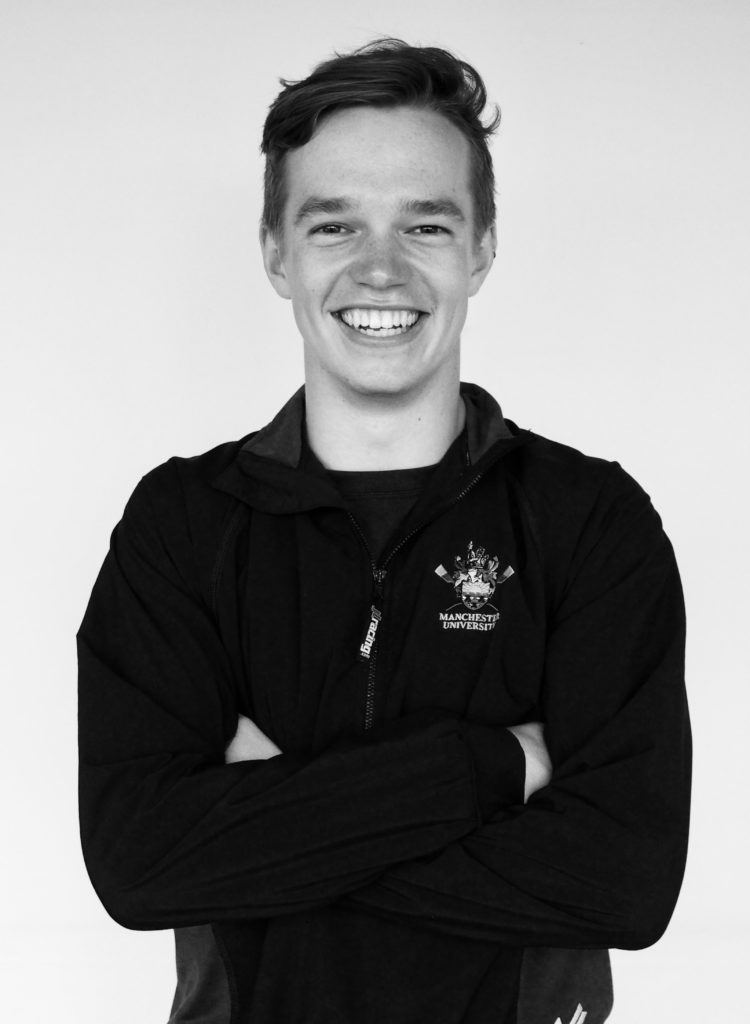 Bertie started rowing at the Canford School in 2010, where he medalled at Schools head, National Schools and won both Reading Amateur Regatta junior 4' and Thames Ditton twice. He joined MUBC in his 1st year, and quickly started training and competing with the Senior Men's squad. He appreciates the importance of coxes.
Sebastian Baylis
Novice Men's Captain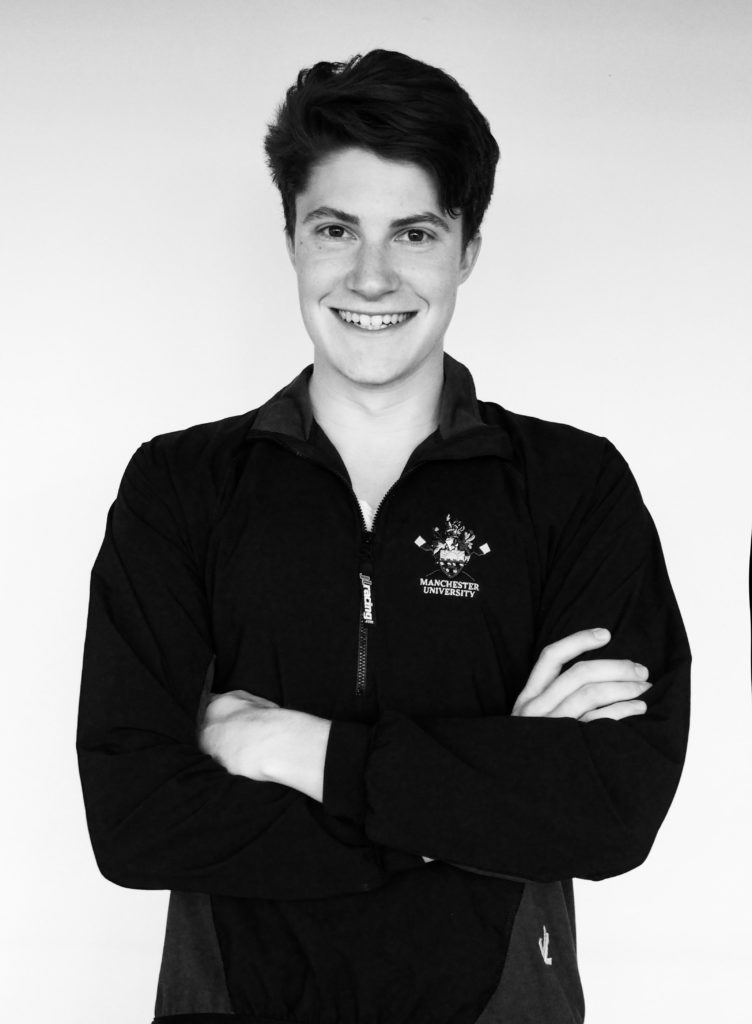 Sebastian joined the boat club in 2016 and is a living testament that sometimes, if the ergs are sufficiently fat enough – they indeed can float. Thanks to the outstanding cardio he developed during his time with the GB cycling team, he secured a place in the senior boat within months.
"…after a few years of competitive cycling, I've been lucky enough to gain a good insight into the physiology and mindset of what it takes to become a successful athlete; which I hope to bring to MUBC."
Women's Squad
Alice Peachey
Women's Captain
Alice joined the club in September 2015 as a novice and made great progress as part of winning crews at both regattas and head races. Last year she juggled her position in the committee as Vice Novice Captain with extensive training that earned her a seat in the 4+ MUBC sent to Henley Women's Regatta.
Klara Paro
Senior Women's and Cox's Captain
Unlike what many may have seen at club socials, Klara is a very "responsible" women's vice-captain. Klara, who also joined MUBC in 2015 as a novice, has become a consistent member of the squad which resulted in her being selected to stroke our top IV+ as Henley Women's Regatta this year. Her aspiration to help develop our coxes stems from her experiences coxing last year's novice women.
Celine Vine
Novice Women's Captain
Celine joined MUBC as a novice last year and quickly took the stroke seat of the top novice boat. Sitting at stroke Celine led her crew to all major races including BUCS Regatta and WeHORR. This year Celine will lead the Novice Women's Squad as captain. Having mastered all things Manchester, from rowing to nights out, Celine hopes to impart all her wisdom onto this year's squad.
Auxiliary Committee
Saskia Tideman
PR & Fundraising Secretary
Saskia, being a student of Architecture has access to all design software as well as the essential camera. She has an eye for detail and adds a unique touch to the content she produces. Saskia's one of the most enthusiastic and committed members of MUBC – you can often find her thinking of new ways of enhancing the club's image and publicity. She also has experience fundraising for sailing regattas and charities.
Oliver Collinson and Sarah Bird
Social Secretaries
Having joined the club three years ago Ollie has been a consistent member of the men's first VIII. Previously Performance Captain, he has decided to shift his focus from shortening 2ks to prolonging socials past 2am.
Sarah joined MUBC last year as a novice and as you would expect from a fresher, was seen at every single social throughout the year. Sarah quickly excelled at being the life and soul of the novice cohort at the club's regular socials and now bears the official title of Social Secretary.
Kitty Murphy
Training Camp Secretary
Kitty joined the club in 2014 and has spent her previous academic year in Spain, where she spent her time sunbathing and missing MUBC. This year she's back and has vowed to deliver a more cost-effective training camp with access to wider waters and more sun.
Ruth Haigh
Boathouse Manager
Ruth has learnt the ways of boat maintenance and repair after many years of caring for her own boat as well as the fleets of other clubs that she has been in contact with throughout her rowing career. When not studying for her degree, you will find Ruth carrying out repairs, shouting at inattentive novices and hammering away on the premises of our boathouse. Ruth is both our caretaker for material things as well as our as health and safety officer.